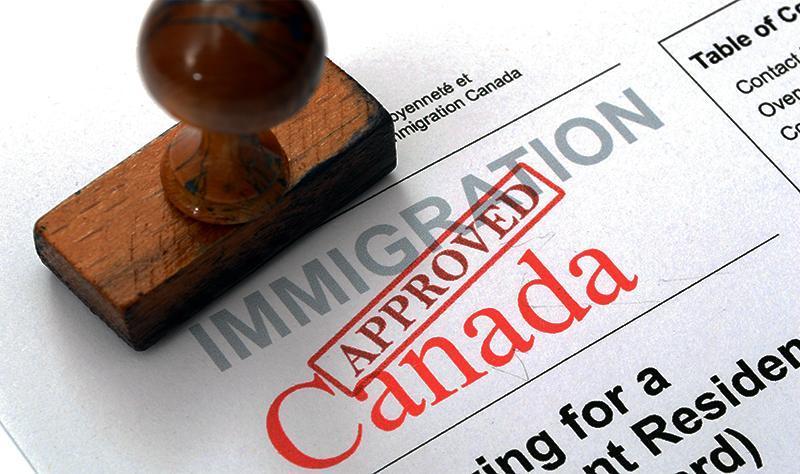 The Canada Express Entry is one of the most popular immigration systems by the Federal Government in January 2015. This program was launched in replacement of the old "first come, first served" process. Canada express entry is a point-based immigration program that is designed for the professionals who look forward to settle in Canada.
The eligibility of the candidates, applying for express entry to Canada, is checked based on the points that are calculated based on their skills, experience, Canadian employment status, etc. The higher your points, the better will be your chances to get approval on express entry immigration for Permanent Residency in Canada. The application process through this system takes over 6-12 months or fewer.
Hence, one has to check if they meet the criteria of Federal Skilled Worker, Canadian Experience Class, or Federal Skilled Trades programs. When you know that you have enough points required for the visa approval, you can formally request through the Express Entry profile to immigrate and further become a permanent resident of Canada.
Factors taken into consideration include, but are not limited to:
Skills
Work experience
English and French Language abilities
Education
Express Entry Visa Categories
On the basis of merit list, the highest ranking applicants are invited to apply for PR under one of three skilled immigration categories that include:
Federal Skilled Worker Program: This is a custom program that allows the working professionals with specific skills, work experience and adaptability to gain legal permanent residence in Canada.
Federal Skilled Trades Program: The professionals having skills in some selected numbers of trades are eligible to gain legal permanent residency in Canada under this program.
Canada Experience Class: This is a popular way to obtain the status of legal permanent residency in Canada, based upon their past Canadian work experience, such as the international students.
Eligibility for Express Entry Program
The Canadian express entry program is one of the most commonly chosen routes for permanent residency in Canada. The main objective of this program is to identify the applicants with the highest chances of succeeding after they migrate to Canada. This way, they can fulfil the growing demand of skills in Canada and support its economy at the international level. The point scale of Canada express entry program has a maximum score of 1200 and evaluates you and your spouse based on various factors like:
Age of the applicant
Highest level of educational qualification
Online registration CAD: 300 non-refundable (4 weeks)
Language skills (EILTS)
Work experience in Canada
Work experience in other country
Skill transferability
Other factors
How ECC Visa can help?
ECC Visa is the best immigration agency in Canada for serious applicants for Canada express entry processing. Our thorough process by certified and licensed professionals ensures that you get the maximum chances for approval on your Canadian Express Entry Visa application without any chances of failure.