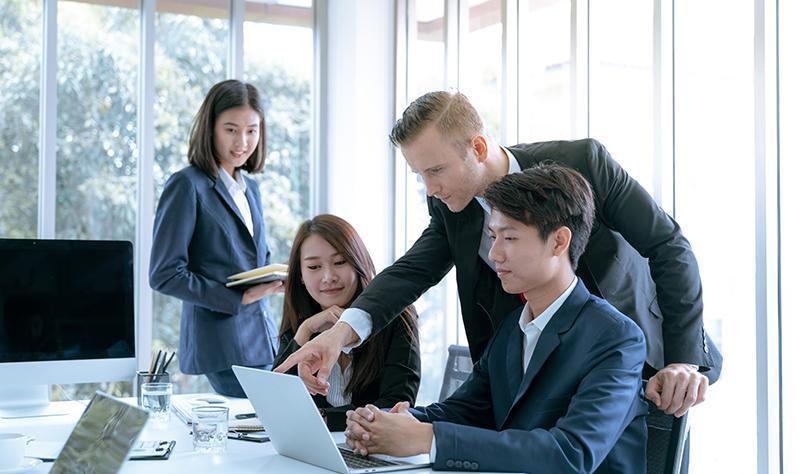 Canada Work Permit, or a Work Visa, is a type of visa that is issued under Temporary Foreign Worker Program (TFWP) by Immigration, Refugees and Citizenship Canada (IRCC). It is provided only to the eligible overseas individuals or workers who want to gain better professional opportunities in Canada.
It is available for the people who have been requested to join by a registered company in Canada. People can apply for a work visa only after getting the confirmation or an employment contract from a Canadian employer. It is mandatory that the employer has obtained permission from ESDC (Employment and Social Development Canada) for LMIA (Labour Market Impact Assessment), which allows them to recruit skilled workers from foreign countries. There is a condition that the job can be offered for an occupation that cannot be filled by citizens or permanent residents of Canada.
Canada work visa allows students, professional experts, temporary workers, business people and others to work in Canada for a specific time period. The applicant must have a job offer in hand to apply for the work permit visa.
Eligibility for Canada Work Permit Visa
Canada work visa is very simple and can be applied by anyone who is eligible to work in Canada. As applicant, one must show all the proof of the eligibility to take up the job offer. There are certain documents that must be submitted along with the visa application to obtain Canada work visa. Documents need to be submitted in either English.
A passport with a validity of more than 6 months
Certificates to support educational qualification
Two recent passport-sized photographs
Documents for professional qualifications (work experience)
Medical examination from registered hospitals
Proof of having adequate financial resources to stay in Canada
Application fee
For working professionals, foreign graduates and entrepreneurs, looking for better professional opportunities in one of the fastest growing economies in the world, Canada Work Permit Visa is an ideal choice.
Different types of work permits:
Most people do not know this, but there are different types of work visas available for foreign nationals.
Open work permit allows eligible candidates to work for any employer.
Employer-specific work permit is another type of work visa for which the candidates do not need the Labor Market Impact Assessment (LMIA) or an offer letter from an employer
Dependent Work Visa
If you have a dependent family member, living outside of Canada, the government of Canada allows immigration for family members under the dependent work permit category.
As a Canadian citizen, you can have your spouse and children join in Canada if you have a job offer letter from a registered Canadian employer. This facility is available for holders of open work permit. Additionally, your children will be eligible to obtain facilities from Canadian educational institutions without having to get separate study permits.
How ECC Visa Can Help?
ECC Visa is one of the leading Canadian Immigration Consultancy, having a team of certified professionals who have worked on thousands of Canadian visa applications. At ECC Visa, we take pride in having the knowledge and experience to help you throughout the process.