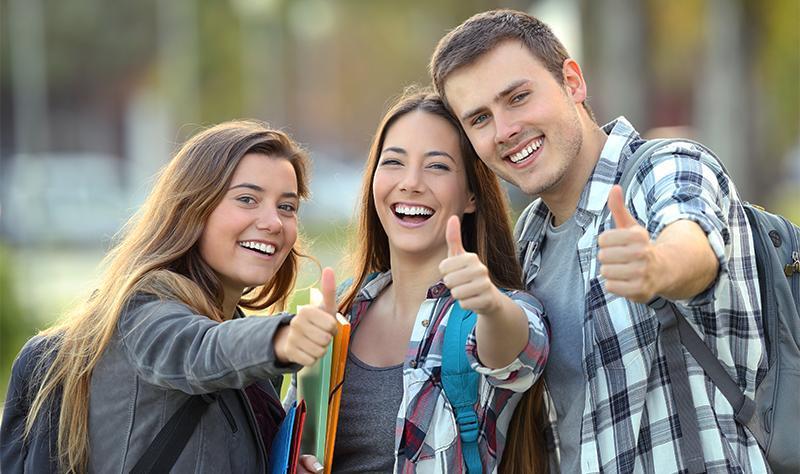 If you choose to study in Canada and you are likely to have a pool of opportunities with vastly different cultural and natural experiences. Canada is the land of some of the best universities in the world, offering educational opportunities in almost every field ranging from Healthcare to engineering and management to operations. In any given year, Canada receives over 180,000 applications from global candidates who are interested to study in Canada. After all, a Canadian degree or diploma is recognized across the globe.
According to a survey conducted by UN, Canada ranked among the top places in the world to study and live for the past nine consecutive years. Additionally, study in Canada facility also serves as a pathway to Permanent Residency (PR), which takes up to 15 to 18 months from within Canada.
As a student in a recognized university of Canada, you are eligible to work off campus without a work permit for up to 20 hours per week. Additionally, students are also allowed to work full time during vacations. You may also find many educational programs that can have a paid co-op term, which means you can learn while working in the industry.
Why Study In Canada?
Canada offers great educational opportunities to global students in a safe environment while allowing them to work and support their finances. Canadian universities support students who come out with best research ideas by providing them an opportunity to opt for scholorships based on the research work. Here are a few reasons that make Canada the ideal choice to study:
Affordable Education Facility
World-Class Universities and Education institutions
Innovative and Abundant Research Opportunities
Hassle-free Immigration Process
Healthy and Safe Communities
Exciting Campus Lifestyle
Eligibility Criteria to Study in Canada
Canada makes it very easy for global students to obtain study visa, based on the following eligibility criteria:
Education Qualification – Graduation with 50% score from a UGC or AICTE recognized university.
Year Back – Students must have completed the degree within the stipulated time with no-year back.
Backlogs – There should be no more than 10 backlogs in the graduation period.
Course period – Only students pursuing a course for a minimum of 8 months are eligible for student visa to Canada.
Canada Student Visa Requirements
Canada study visa is quite flexible and the students need to fulfil the given-below requirements for Canada Student Visa application:
A valid passport
2 academic and 3 employer references
Attested copies of 10th, 12th and Degree certificates
Written Statement of Purpose (SOP)
Supporting documents for extracurricular achievements
An acceptance letter from your education institution
Proof of payment and financial funds
Passport size photographs
Study Permit and visa
English Proficiency Test Report
How ECC Visa Can Help
Planning to study in Canada next year? ECC Visa can be your guide to help with the entire visa processing as well as to help you with post-visa application process.