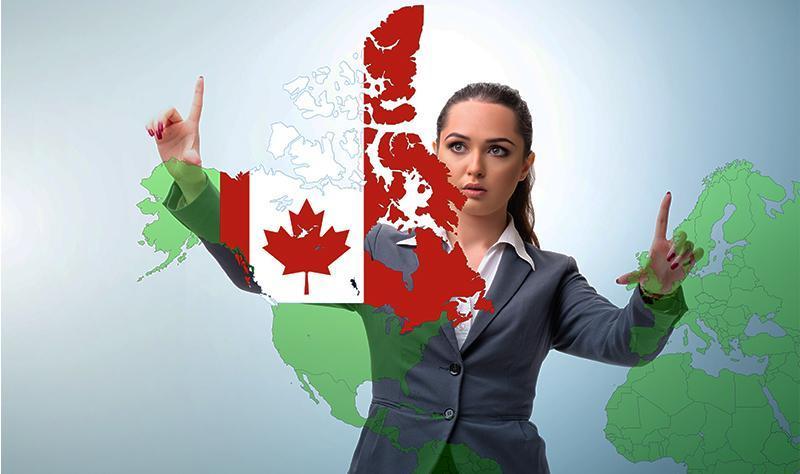 Canadian Permanent Residency is a dream to millions of people… after all, this is the land of stable fastest growing economy, education and professional opportunities, and political and social stability is an added benefit. If you are inspired with facilities in Canada and wish to settle down here as Permanent Resident, then it is very important to follow the PR process.
Canada Permanent Resident Visa is granted for the global citizens who have the right to be the residents of Canada with no stay limit. To obtain PR visa to Canada, the candidates must apply through the Immigration, Refugee and Citizenship Canada (IRCC). The candidates who are given the status of Permanent Resident are eligible for the PR. A person living in Canada on temporary basis, such as a student, foreign worker or visitor, is not a permanent resident.
Benefits of Permanent Residency in Canada
On the basis of several compelling factors, like education, social security, affordability, quality of life, environment, career opportunities, etc. Canada has been rated among the best countries to live. As a permanent resident, you are eligible to enjoy a range of benefits that include:
Right to live in Canada
Right to work and study in any province or territory of Canada
Permanent residents can apply for Canadian citizenship
Social benefits
Healthcare facilities
Protection under the Canadian law
How to apply for Canada Permanent Resident Visa?
There are various programs that allow people to apply for PR visa for Canada.
Express Entry Program – This is the most common and well-known immigration program available for people looking for PR in Canada. Express Entry Program is a point-based system that aims to fulfil the requirement of the labor market in the Canadian economy.
Provincial Nominee Program – This is an approved federal program for the qualified students who have the right to settle anywhere in Canada. The eligibility of students is checked according to the province and the eligibility criteria are set by the IRCC.
Federal Skilled Worker Program – It is available for the individuals who are eligible to live in Canada due to their work experience and skills in particular industry.
Canada PR Visa Step by Step Process
Step [1] – Education Credential Assessment where applicants are required to provide the supporting documents for their educational qualification to be eligible for the visa.
Step [2] – IELTS Language Ability Report is required to submit as this shows your language ability to immigration officers but also make a good impression on Canadian employers.
Step [3] – Submit Express Entry Application with all the supporting documents. It is an online process where applicants can submit the details.
Step [4] – Get your CRS Score as this is the only decider of selection for Canada Immigration.
Step [5] – Improve your CRS Score in case the score is below the required levels for successful immigration.
So, when you plan to apply for Permanent Residence Visa to Canada, consult with ECC Visa for expert advice and support on visa processing.